During this tough time, We at DR PAYAL PHYSIOTHERAPY CLINIC are working towards creating awareness about the Importance of exercise during Home Quarantine due to Covid -19 positive symptoms or Exercise at home due to restriction going to outside.

A. Exercises for Covid-19 Patients @ Home Quarantine
Blow ballon for 2-3 minutes with break ( For Lungs).
If you have spirometer at home do exhale and inhale excercises 4-5 minutes.
Atleast Five to six minutes walk in the room
Do 2-3 times Exercises : Stretches -Head, neck, Shoulder Tension.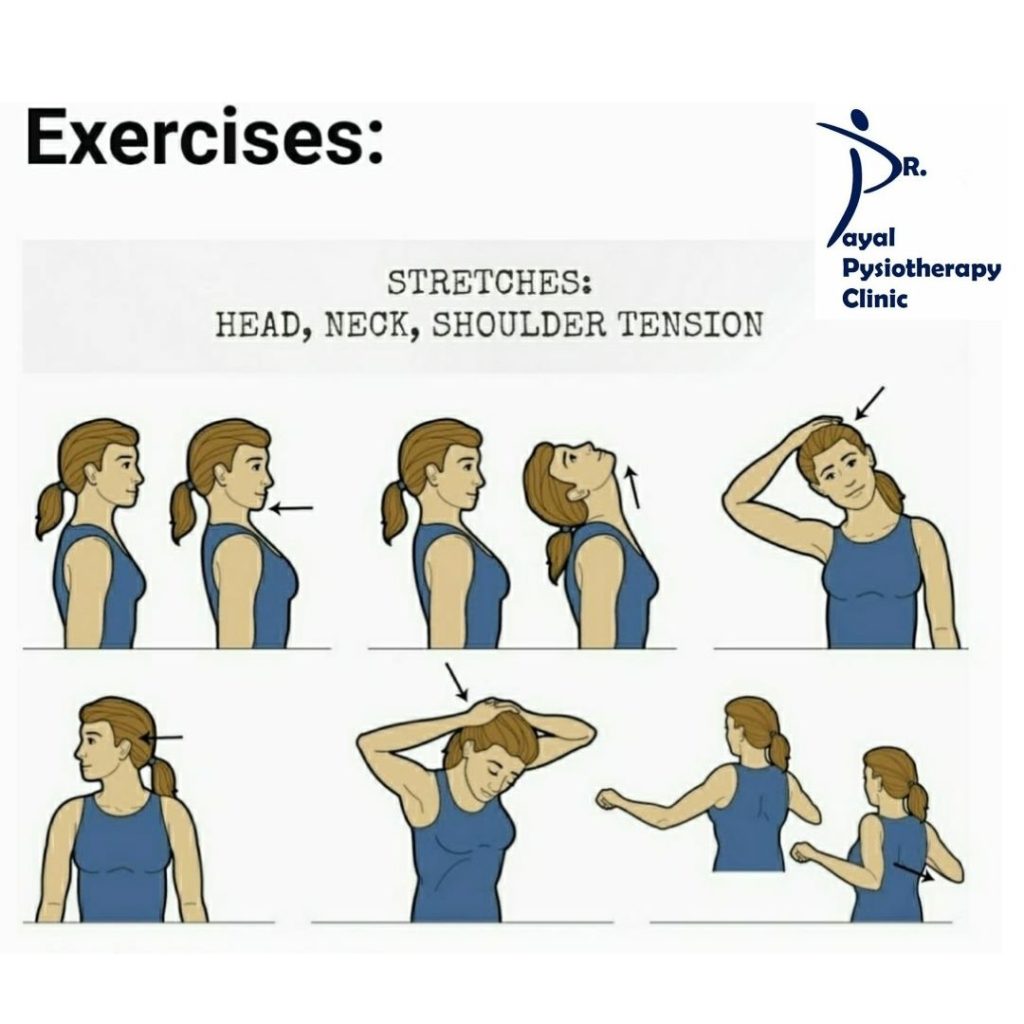 B. For Normal persons but unable to go outside due to restriction.
Minimum 30 minutes walk inside your home or on roof top.
If walk is not possible then do these 10 Stretching exercises at your home inside the room. click in below link